Go to http://www.bizwifi.hk and log in. On the menu, select "Landing Page", and then select "Click to change passcode settings".

On the pop-up window, select the "User must enter passcode to use Wi-Fi" option to activate the password function. Click "Save".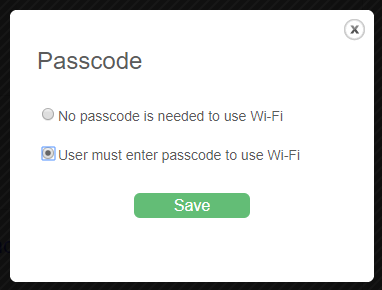 Then go to "Setting" on the left menu. At the "Landing Page Passcode" section of your designated Wi-Fi Network Name (SSID), enter your new password, and then click "Save".

For more details, you may download Admin Portal User Guide and Wi-Fi Connection Guide at www.bizwifi.hk to learn more.