There are two ways: through the Standard version or Premium version
Standard Version:
Go to http://www.bizwifi.hk and log in. On the left menu, select "Landing Page". Then, select "Landing Page" on the top. Click on the banner you wish to set your landing page. On the pop-up window, select "Link to website", and enter your company website.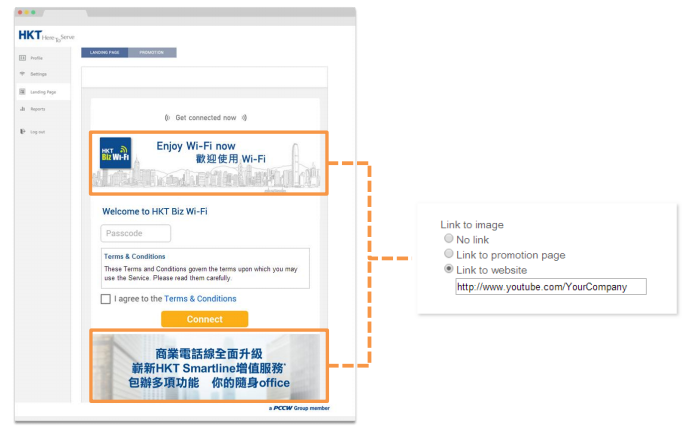 For more details, you may download Admin Portal User Guide and Wi-Fi Connection Guide at www.bizwifi.hk to learn more.
Premium Version:
We also offer a paid Premium Version, where you can allow users login through their social media accounts (e.g. Facebook, WeChat*) to enjoy the Wi-Fi service, so that you can obtain more user information (e.g. age, gender, click rate). *Note: if you apply for WeChat login, a public account on the China version WeChat will be required.