Promotion
Business Broadband Switching Offer: Same Price, Bandwidth Up!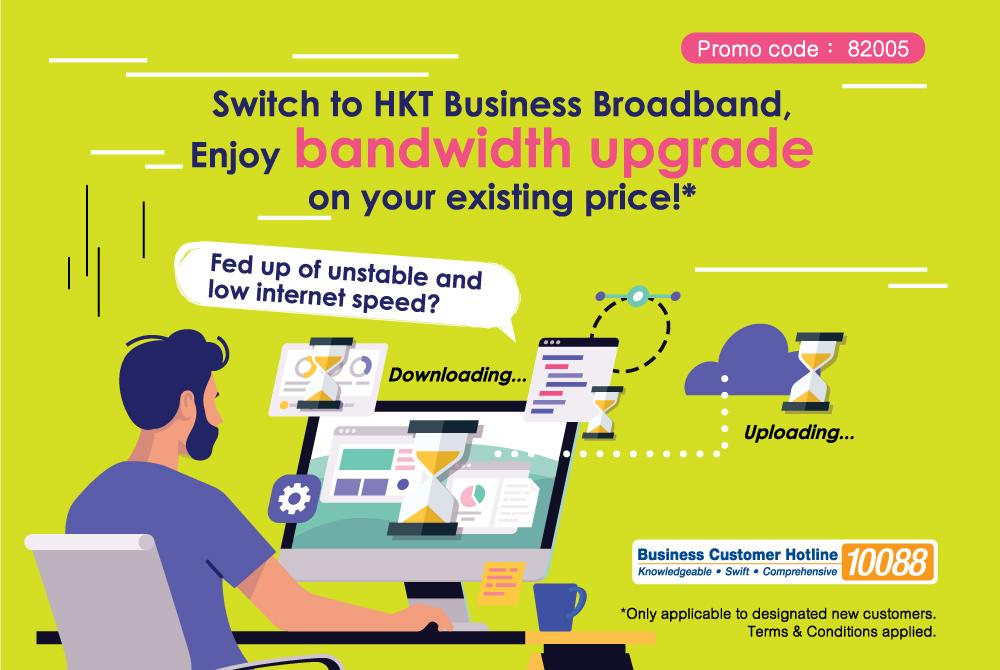 We understand that you are deeply dissatisfied with your current service provider with low bandwidth, unstable network, and frequent disconnections.
Switch to HKT and enjoy a quality network experience!
Designated customers who switch to HKT Business Broadband can enjoy bandwidth upgrade of up to 1000M and cyber security protection at the same price as existing.
Please leave your information below and we will contact you as soon as possible